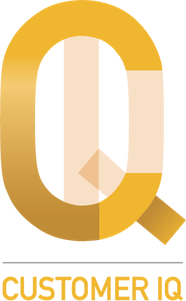 Customer-IQ's 5 Things #004
5 Things #004
Hi *|FNAME|*,
You may have been expecting to receive this email last Friday (ok, you may not have). I took a week off over half term, a much enjoyed and much delayed trip to north Devon.
As the UK opens up from the latest lockdown, I've noticed feelings of anxiousness and trepidation. I can't quite put my finger on why so, but conversations I've had with others suggest this is a fairly collective feeling?
So if you are in need of a chat, a virtual or a real coffee then think about booking in some time with me. I've made this super easy – you just need to type in "meetgideon.com" to your browser.
Fingers, toes and everything crossed you're all well and healthy and that we continue to move further out of the pandemic over the next few weeks.
5 Podcasts (webinars and associated things).
1. The Marketing Meetup.

You're likely already well aware of this one.

But a reminder that season 4 of The Marketing Meetup's webinars starts next Tuesday, June 15th.

I can't recommend enough. A really brilliant resource for marketers or those interested in marketing.

Led and managed by the amazing Joe Glover. (They also have a podcast).
2. Everyone Hates Marketers.

Louis Grenier's podcast is a really great listen and has a lot of great implementable take-outs.

Described as "the only podcast for people sick of marketing bullshit", it pretty much does what it says.
3. The Places We'll Go Show.

A webinar-also-available-as-a-podcast hybrid, this is another really useful and inspiring resource.

Hosted by Ritchie Mehta (School of Marketing) and Mark Evans (Direct Line), they book in some great speakers.

If you want to check one out now – I would very much recommend watching/listening to their interview with James Brett (spotify link), one of the most inspiring people I've ever come across.
4. Sweathead.

I'll admit I've never listened to the Sweathead podcast.

But I am a member of the Facebook group, which is a great way to share and borrow resources, ask questions and seek experience.

Brand Strategists and Planners will really benefit from this.
5. Masters of Scale

Co-Founder of Linkedin, Reid Hoffman knows a thing or two about scaling.

This podcast unpacks some of the stories, strategies, techniques, mistakes etc of some of the most well known business leaders and brands.

If you're interested and/or working in startup businesses then check it out.
From the blog.
*|FNAME|*, thanks for reading today.
If you enjoyed the read, why not forward this email to a friend?
Had enough? You can easily unsubscribe or update your preferences below.
Copyright (C) *|CURRENT_YEAR|* *|LIST:COMPANY|*. All rights reserved.
*|IFNOT:ARCHIVE_PAGE|**|LIST:DESCRIPTION|**|END:IF|*
*|IFNOT:ARCHIVE_PAGE|**|HTML:LIST_ADDRESS_HTML|**|END:IF|*
Update Preferences | Unsubscribe
*|IF:REWARDS|* *|HTML:REWARDS|* *|END:IF|*