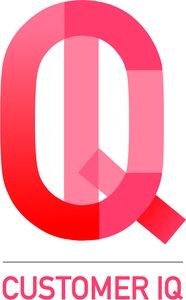 Customer-IQ's 5 Things #005
5 Things #005
Hi *|FNAME|*,
Hope you are doing well and have had a great week?
Either way, it's pretty much over. Just one more thing for you to do, read our latest news.
Oh yes, and of course, #ItsComingHome. 3-1 England?
5 new things we're up to (which we thought you should know about).
1. We're gunning for B-Corp.

Sustainable business and using business as a force for good is really important. That's why we're going for B-Corp certification.

OK, it's tough! But if we don't get to the 80-point threshold, the process of assessing and changing the business will be a worthwhile experience.

Anyone looking to do similar?
2. We're developing research as a product.

Running a research consultancy has been… 'interesting' over the last 18 months.

One thing we've established is that research can be too expensive for many.

So we've been developing a product idea where we produce off-the-shelf reports which cost just a fraction of the cost of a full project.

£5k of research for more like £500.
3. We're going to trial the 4-day week.

This idea is really bubbling up at the moment – I guess because of the discussions around new ways of working post-pandemic.

4 vs 3 is more balanced than 5 vs 2.

In July/August we're going to trial a 4-day week (with increased hours on work days).

The additional day off? Wednesday. Yes, sounds odd but there's some thinking that's gone into this.
4. We're developing an innovation process.

Our view is that the research world requires more innovation.

Not just tech, but how we approach, develop and sell what we do.

So one of our key goals over the next 6 months is to develop a process for innovation.
5. We're going to bridge the 'insight-adoption' gap

Problem: we have too many insights and not enough actions.

Research and insight is not implemented nearly well enough for it to make an impact and generate a return on investment.

Solution: we're planning a new service which will allow the research you buy to be implemented much more effectively.
From the socials.
*|FNAME|*, thanks for reading today.
If you enjoyed the read, why not forward this email to a friend?
Had enough? You can easily unsubscribe or update your preferences below.
Copyright (C) *|CURRENT_YEAR|* *|LIST:COMPANY|*. All rights reserved.
*|IFNOT:ARCHIVE_PAGE|**|LIST:DESCRIPTION|**|END:IF|*
*|IFNOT:ARCHIVE_PAGE|**|HTML:LIST_ADDRESS_HTML|**|END:IF|*
Update Preferences | Unsubscribe
*|IF:REWARDS|* *|HTML:REWARDS|* *|END:IF|*